Each year, the Foundation awards scholarships to students who are enrolled in construction programs in Texas' technical and trade schools and colleges and universities and who are pursing a career in the building industry. Scholarships are awarded in the spring for the upcoming fall semester.
Scholarships for the fall of 2023 have already been awarded, and the 2023 application period is now closed. The application period for the fall of 2024 will open in February 2024.
Click here to see the 2023 (CLOSED) application.
The focus of the Texas Builders Foundation is to help ensure the future of the residential building industry in Texas. Young adults graduating from career and technical programs and our colleges and universities are the future business owners of Texas who in turn hire employees and pay taxes. Currently, the homebuilding industry in Texas represents over 723,058 jobs and more than $67.5 billion annually in the Texas economy. As the state's population continues to grow and the demand for housing continues to rise, these numbers will increase exponentially, as will the need for construction professionals. Since its inception in 2010, the Foundation has awarded thousands of dollars in student scholarships. Read here about our scholarship recipients.
Endowments and Major Gifts
A growing portfolio of Endowments and Major Gifts makes it possible for the Texas Builders Foundation to continue opening doors to building the American Dream of homeownership by paving the way for well-paying professional careers in the construction trades. We are grateful to the individuals, companies and organizations listed below that are supporting the Foundation through their generous donations.
An endowment is placed into an investment account, and only interest earned will be used to fund our programs. A Major Gift is deposited into the General Fund and can be accessed at the discretion of the Trustees.
A minimum gift of $10,000 (ten thousand dollars) is required to establish an endowment, and an Endowment Agreement must be executed.
A minimum commitment of $10,000 (ten thousand dollars) is required to be named as a Major Gift donor, and an agreement must be executed.  Find a sample major gift agreement here.
$125,000 Kelly-Moore Paints™ Endowment
On July 29, 2015, Kelly-Moore Paint Company, Inc. gifted the Foundation with its first endowment. Steve DeVoe, Chairman, CEO and President of Kelly-Moore Paints said, "We take pride in our products, and are committed to providing industry excellence to help ensure the future of the professional construction workforce."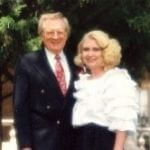 Herman and Patsy Smith Charitable Foundation Endowment
Since December 2015, Patsy Smith has contributed $55,000 to this endowment that continues the lifelong commitment of Herman and Patsy Smith to the housing industry and the education of future generations of homebuilders.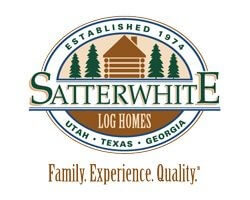 $50,000 Satterwhite Log Homes Major Gift
Since March 2017, Satterwhite Log Homes has been a generous supporter of the Foundation's efforts to provide training to craftsmen who will continue to build fine homes for generations to come.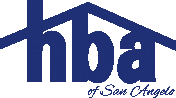 $50,000 Concho Valley Legacy Endowment
Established by the Home Builders Association of San Angelo in December 2015, with $1,000 donations from 50 individuals or companies.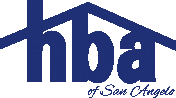 $25,000 Associate Group Endowment
In August 2015, 10 associate member companies of the Home Builders Association of San Angelo partnered to establish this endowment.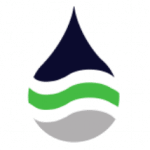 $25,000 Water ReNu Endowment
Since August 2015, Water ReNu and the Foundation have been working together to ensure that in the future we have the necessary resources to build homes – water and a workforce.